WHY SHOULD BARTENDERS CONSIDER ATTENDING EVENTS?
If you love bartending as much as we do, then you are probably looking for ways to continue growing in your field.
Events for bartenders are a great way to stay on top of the latest trends, taste new spirits and focus on education. Many provide hands-on classes to help hone your craft bartending skills and seminars to learn from experienced industry professionals.
More lasting though, they offer an engaging and approachable environment to meet new people and network. Some of the host organizations also steer you towards strengthening those relationships through charity and community-building opportunities.
NATIONAL EVENTS FOR BARTENDERS – CAMPS, COMPETITIONS AND CONFERENCES
Everyone talks about hiring a bartender for their event. Special, right? But did you know that bartenders have their own events? Yep, sometimes bartenders get to be a guest too!
There are plenty of fun, educational, career building events for bartenders out there, and we include them all in this article, but let's start with the top five.
Here are the ones to know about – the best of the best (in no particular order).
Driven by an appreciation and passion for premium and craft spirits, Bar Convent Brooklyn is a welcoming and collaborative environment in which the pioneers of the bar and beverage community gather to celebrate and sculpt the future of liquid culture through education, sharing best practices and generating business opportunities. It is a curation of the most premium brands driving the cocktail movement.
HOST: RX Global
PRICE:  $100 for one day, $160 for two days
DATE:  June (annually)
LOCATION:  Brooklyn, NY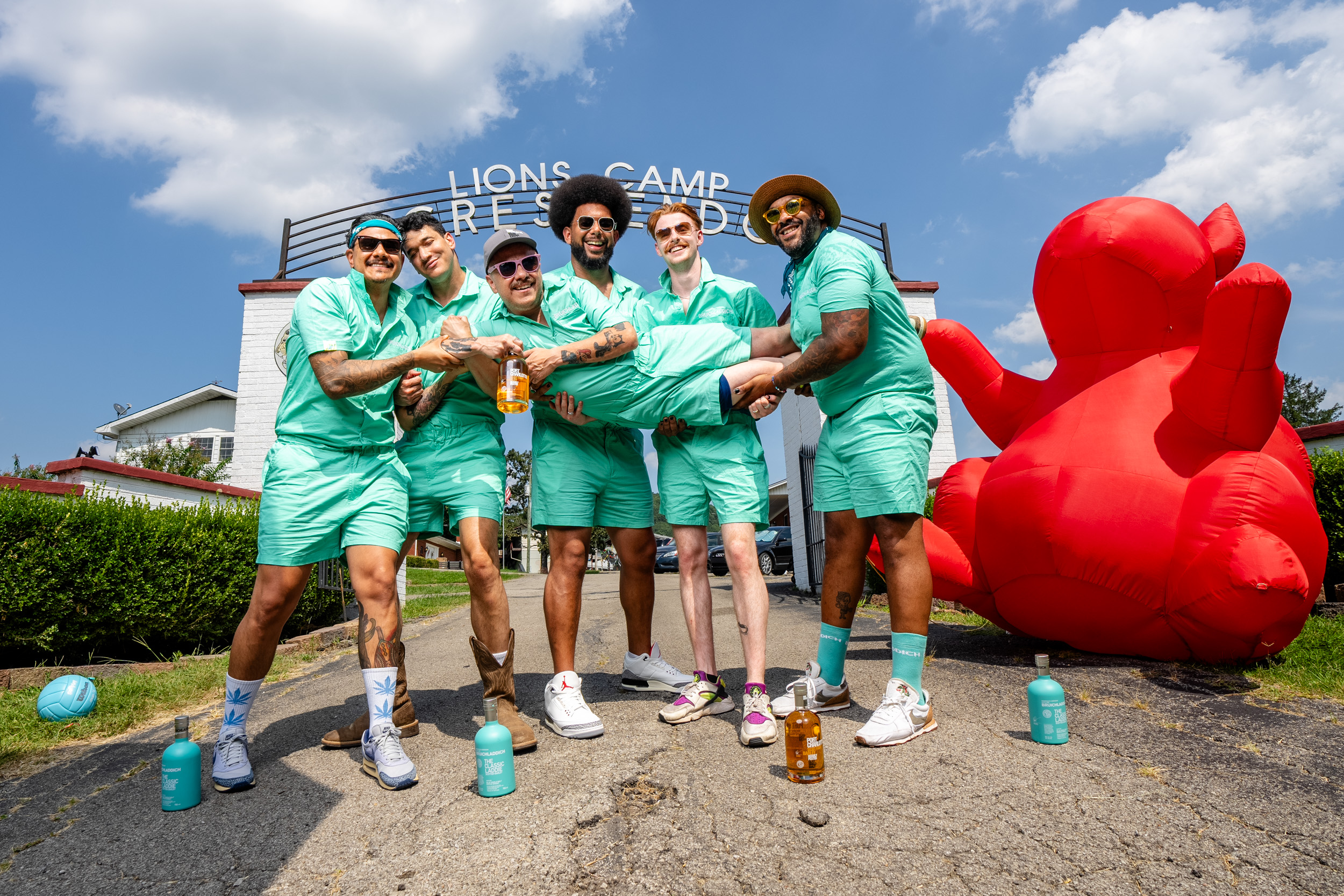 Camp Runamok is a six-day adventure located in the heart of Bourbon country, brought to life by the Lush Life Productions team. You'll spend your days touring Kentucky's finest distilleries, afternoons by the pool, and nights participating in paintball, talent shows, and campfires with 150 new friends.
The name says it all – so bring your party hat, and by the looks of things, maybe your party panties too. 🤠
HOST:  Lush Life Productions
PRICE:  Free (if application is approved)
DATE:  Spring Session (May/June), Fall Session (August)
LOCATION:  Louisville, KY
SPEED RACK
High-speed competition for female bartenders.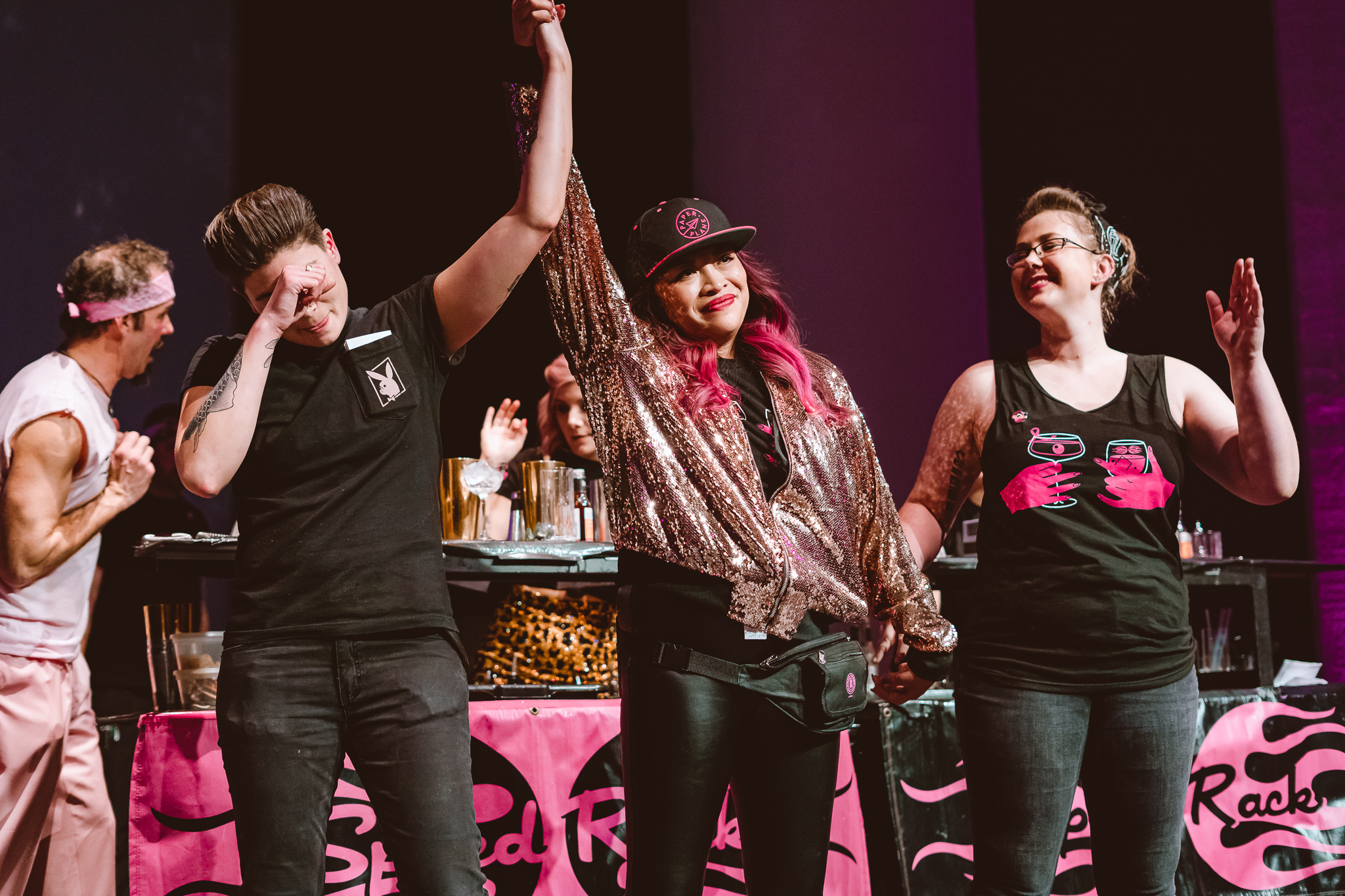 As a female bartender, I might be a little biased here, but it's true what they say – "girls just want to have fun." And we certainly know how to throw a party!
Speed Rack is a friendly competition set in front of a cheering crowd with energetic music, dancing and light-hearted trash talk. It is designed to highlight up-and-coming self-identifying females in the cocktail industry and give back to those impacted by breast cancer.
Each year, online applicants are chosen to participate at regional competitions held in major cities across the U.S. The winners of regionals then go on to face off at Tales of the Cocktail for the number one spot and opportunity to be crowned Miss Speed Rack.
HOST:  Lynnette Marrero & Ivy Mix, Founders of Speed Rack
PRICE:  $25 (regionals tour & national final)
DATE:  January to April (regionals tour); July (national final)
LOCATION:  Major U.S. Cities (regionals tour); New Orleans, LA (national final)
100% OF THE TICKET PRICE GOES TO THE NATIONAL BREAST CANCER FOUNDATION.
Tales of the Cocktail is an annual trade conference, festival, and gathering of cocktail and spirits industry professionals in New Orleans, Louisiana. During the week-long celebration, over 15,000 attendees immerse themselves in tastings, workshops, seminars, networking activities and competitions.
The conference includes the Tales of the Cocktail Foundation's Spirited Awards to recognize each aspect of the industry for its contributions, and Bombay Sapphire's Most Imaginative Bartender Competition, complete with a $20,000 creative grant.
HOST:  Tales of the Cocktail Foundation
PRICE:  Varies (during the week-long festival, Tales of the Cocktail hosts hundreds of events. In order to build your own schedule, all tickets are sold individually.)
DATE:  July (annually)
LOCATION:  New Orleans, LA
In the off chance you haven't already heard about the United States Bartenders Guild (USBG), here is a quick rundown. The current USBG offers its three branches – education, networking and competitions, as well as, a charity arm focused on bartender wellness programs and relief funds, and an accreditation program going up to Master Mixologist.
The USBG's annual conference and gala is a four-day celebration including everything from morning fitness activities, brunch and daily seminars to afternoon pool parties and evening documentary screenings – not to mention, plenty of cocktails and networking.
All the festivities culminate with a "cocktail attire" gala dinner and awards ceremony recognizing the past year's most influential "movers and shakers" within the hospitality industry. 
HOST:  United States Bartenders' Guild
PRICE:  $350-$850 (early bird member pricing – meals, seminars, gala and hotel included)
DATE:  August (annually)
LOCATION:  Phoenix, AZ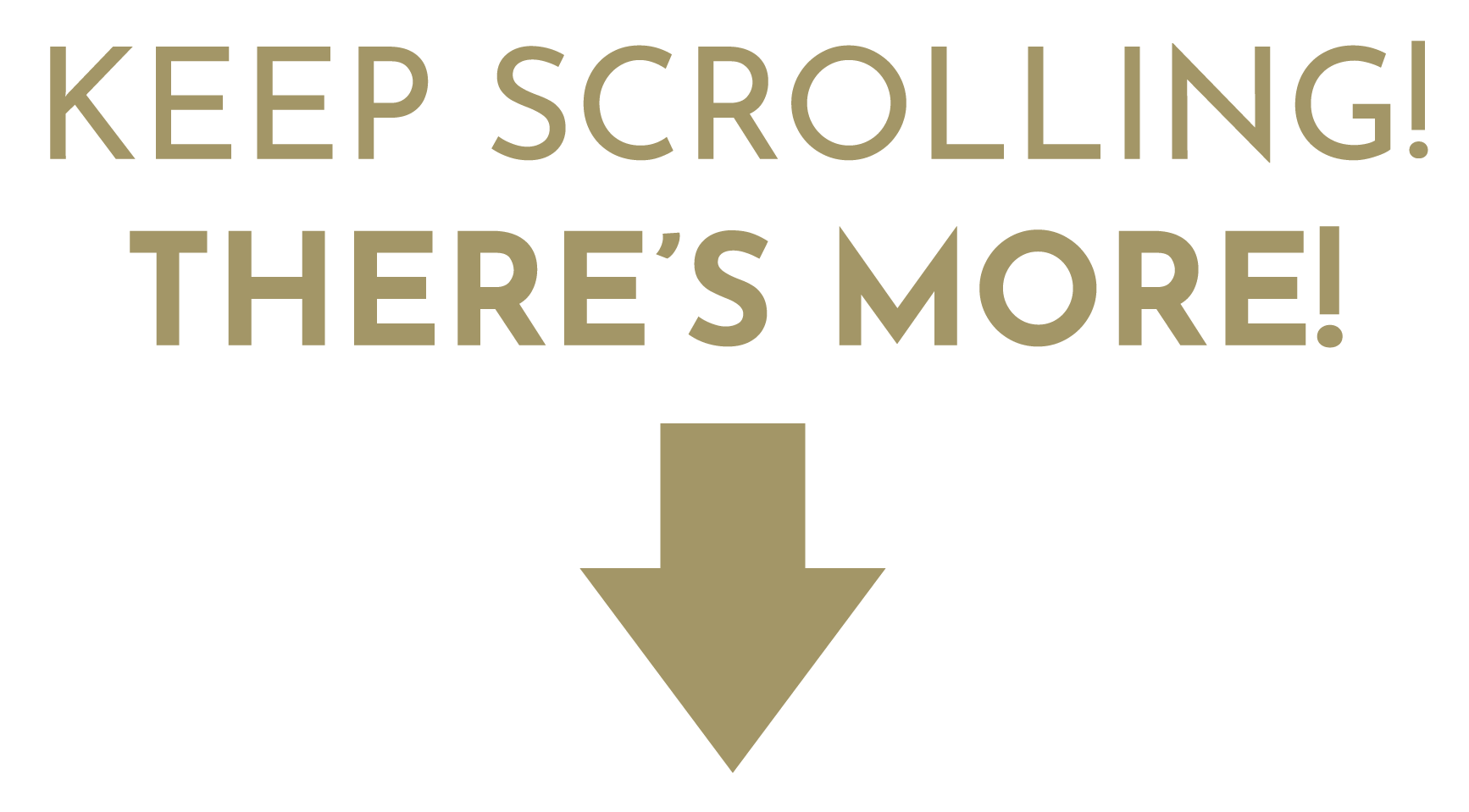 INTERNATIONAL EVENTS FOR BARTENDERS – BONUS SECTION!
"Go big or go home," they say. "Bigger is better," they say. When it comes to pours on 20-year-old scotch, bigger is definitely better. But what about when it comes to bartending events?
In my humble opinion, these events aren't necessarily bigger, they are just far more reaching, drawing in an international crowd. If you are looking for a broader range of diversity and cultural influence, or if you just really love good "spirited" competition, then these events might be right for you!
The TAG Global Spirits Awards competition was created in 2022 by world-renowned mixologist Tony Abou-Ganim, U.S. industry veteran David Grapshi, and American ambassador of Mexico's National Chamber for the Tequila Industry Julio Bermejo.
Over the course of four days, an acclaimed panel of domestic and international judges, who specialize in the spirits they evaluate, determine outstanding spirits within categories, as well as, best in class.
The competition includes various public and industry events, culminating with an awards ceremony gala to celebrate the results of the competition with music, culinary delights and signature libations from supporting supplier hosts.
HOST:  Tony Abou-Ganim, David Grapshi, Julio Bermejo and Sean Ludford
PRICE:  Unknown
DATE:  February/March (annually)
LOCATION:  Las Vegas, NV
We might have saved the best for last here. ☺
World Class is a global bartending competition. It offers an opportunity for bartenders of all skill levels and backgrounds to test themselves, join a community of competitors and judges from around the world, and ultimately become a stronger bartender through educational programs and mentorship opportunities.
Details change a little each year, but paper applications are usually due in November to narrow it down to the top 100 competitors from the United States. The top 100 then work their way through a series of regional competitions to be further narrowed down for the national final held in May. One bartender from the national competition is announced as the "US Bartender of the Year" and then advances to the global final held around September in the fall.
HOST: Diageo Bar Academy & USBG
PRICE:  Free (if application is approved)
DATE: US Competition (spring), Global Finals (fall)
LOCATION:  Varies Annually
WORLD CLASS IS ABOUT DRINKING BETTER, NOT MORE.
NATIONAL FUNDRAISERS EVERY BARTENDER SHOULD KNOW ABOUT
Hospitality industry employees are my favorite people. They are good at making connections, they know how to have fun and they really care about making a difference in their community. So basically, they pretty much have the perfect skillset for fundraising.
And raise money, they do! The great thing about these fundraisers is no matter where you live, you and your bar can hop on board.
In partnership with Campari, the USBG Foundation hosts an annual National Day of Service in September, concurrent with Negroni Week. The goal of the program is to increase the bar industry's participation in volunteer service activities in local communities. Some of the many activities include participation with food banks, beach clean-up, homeless shelters and urban agriculture.
Since 2013, Imbibe Magazine has hosted Negroni Week, a celebration of one of the world's great cocktails and an effort to raise money for charitable causes around the world. Thousands of venues around the world participate by signing up, donating, and then serving classic Negronis (or variations) for one week in September. Every year, a different charity is chosen as the benefactor.
Old Fashioned Week operates pretty much the same as Negroni Week. It runs for 10 days and to no surprise, it's hosted by Elijah Craig and PUNCH Magazine. Participating bars and restaurants nationwide keep it classic or discover creative twists on the Old Fashioned while donating $1 for every drink sold to support food and beverage workers.
NATIONAL EVENTS FOR BAR OWNERS
There is one more event, an exposition, I didn't want to leave out but felt it should be set apart from the rest. This event is large and truly offers something for everyone, but overall, it feels more geared towards those with buying power.
Consider Bar & Restaurant Expo your one-stop shop to test, taste and get educated on new ideas and trends for your bar or restaurant. This event is specifically designed to meet the needs and challenges of bar and restaurant owners, operators, and professionals. Benefit from real-world, proven advice on how to excel in all areas of running a profitable and efficient bar or restaurant.
HOST: Questex
PRICE: $250 – $800
DATE: March (annually)
LOCATION: Las Vegas, NV
COCKTAIL WEEKS AROUND THE UNITED STATES
Do you have bartender friends in other cities? If they have a couch for you to crash on, then these are the weeks to travel. Cocktail weeks, that is.
Cocktail weeks are not to be underestimated. They can hold just as much wow factor as the national and international bartender events listed above, with the added benefit of local networking and charm.
Arizona Cocktail Weekend (March) – Phoenix, Arizona
Atlanta Cocktail Week (August) – Atlanta, Georgia
Charleston Cocktail Week (April) – Charleston, South Carolina
DC Cocktail Week (November) – Washington, District of Columbia
Greenwich Cocktail Week (May) – Greenwich, Connecticut
New Orleans Cocktail Week (November) – New Orleans, Louisiana
Oakland Cocktail Week (May) – Oakland, California
Palm Springs Cocktail Week (April) – Palm Springs, California
Portland Cocktail Week (October) – Portland, Oregon
Puerto Rico Cocktail Week (May & November) – San Juan, Puerto Rico
Seattle Cocktail Week (March) – Seattle, Washington
Vancouver Cocktail Week (March) – Vancouver, British Columbia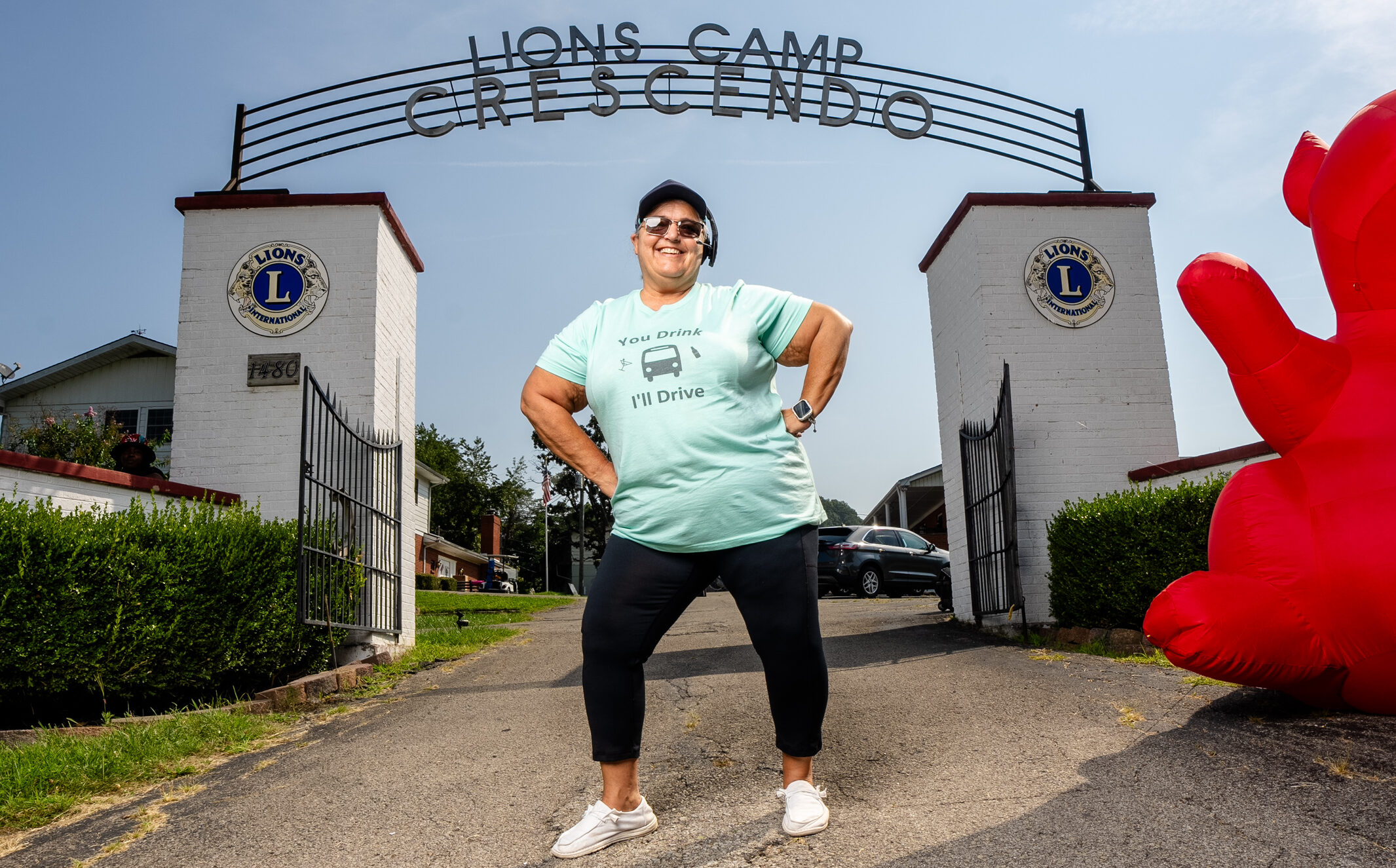 NO MATTER WHICH EVENT YOU CHOOSE
Drink Responsibly
Did you enjoy this article? Check out our other related posts!
LEARN MORE ABOUT
CRAFT SERVING
CALIFORNIA
RBS CERTIFICATION COURSE
This online course is approved by the California Alcohol Beverage Control (ABC).
WASHINGTON
MAST PERMIT COURSE
This online course is approved by the Washington State Liquor & Cannabis Board (WSLCB).
OREGON
OLCC PERMIT COURSE
This online course is approved by the Oregon Liquor and Cannabis Commission (OLCC).
Thanks for checking out this article!  If you found it helpful, feel free to share it or leave us a comment.
Below are links to some of our other Alcohol Server Education related news posts. Check them out and be sure to let us know if there is a topic you are interested in learning more about. We will try and cover it in our next news update!
 Share this article on Facebook
 Share this article via email
Sarah Travis
Co-Founder and Bon Vivant
Craft Serving, LLC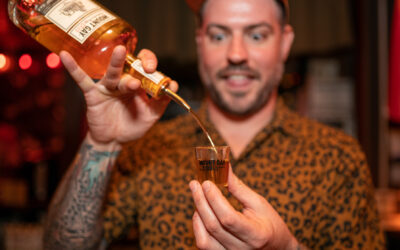 Photo by Erin Schaeferle for Rémy Cointreau At the 2023 Bartender's Circle Summit in Seattle, WA, Chris Elford had some great advice for bartenders interested in launching a pop-up. Here is a summary of some of the key takeaways. WHY SHOULD YOU USE POP-UPS TO MARKET...