How to Get an OLCC Permit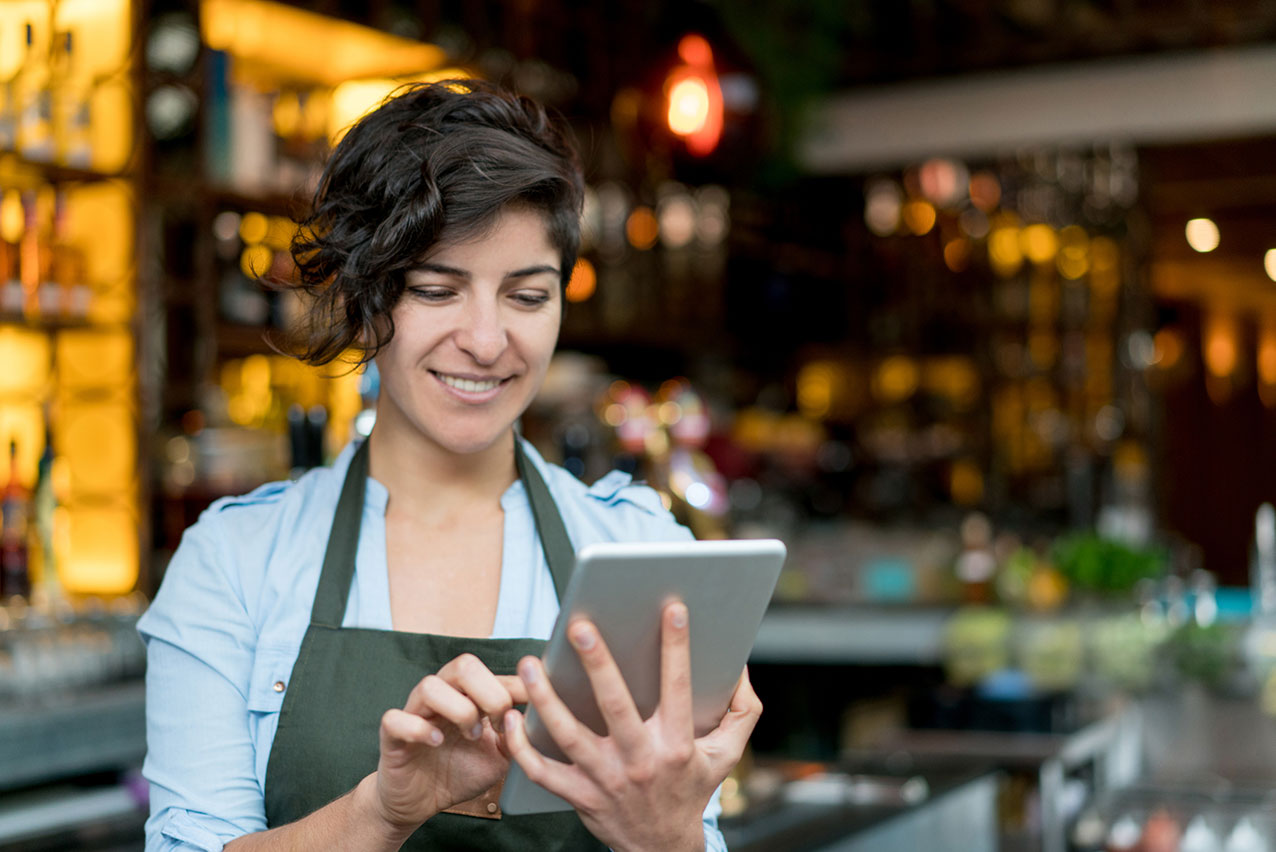 If you clicked on this article, you've probably already figured out that in order to serve alcohol in the State of Oregon, you will need to get an OLCC Permit.  But now, you need to know how to get an OLCC Permit.  Well, you've come to the right place because we are going to break it down for you into three easy steps!
The first step is to take an Alcohol Server Education course that has been approved by the Oregon Liquor and Cannabis Commission (OLCC).  Craft Serving's new, modern online course is not only approved by the OLCC, but it also features fun videos and interactive lessons developed by bartenders with years of experience working in the service industry.  So in other words… it's practical!
But do I really have to take a course, you ask?  Yes, yes you do, and here's why.  After you finish the course, Craft Serving will provide you with a Certificate of Completion.  Be sure to download a copy of your certificate because you will need it for the next step.
The second step is to pass the exam.  To take the exam, you must visit the OLCC's online portal.  If you don't already have an account with the OLCC, you will need to create a new one.  Once you are logged in to your account, go to the upper right-hand corner and select "Take Test."  This is where you will be asked to provide proof that you completed an Alcohol Server Education class.  Upload the Certificate of Completion you received from Craft Serving and begin the exam.
You must get a score of 70% or higher to pass the exam.  If you fail, don't worry, you can re-take it as many times as needed in order to get a passing score!  Also, here's a hot tip.  Craft Serving provides all its students with a free Practice Test.  The questions on the practice test are very similar to the questions on the OLCC's exam, so it's a great way to prepare for the final exam. 😉
After you pass, don't forget to complete and pay $28.65 for your Service Permit Application!  Once you submit the application, you will be able to access a copy of a "temporary" OLCC Permit that allows you to work while you wait for the next step.
Sample "Temporary" OLCC Permit: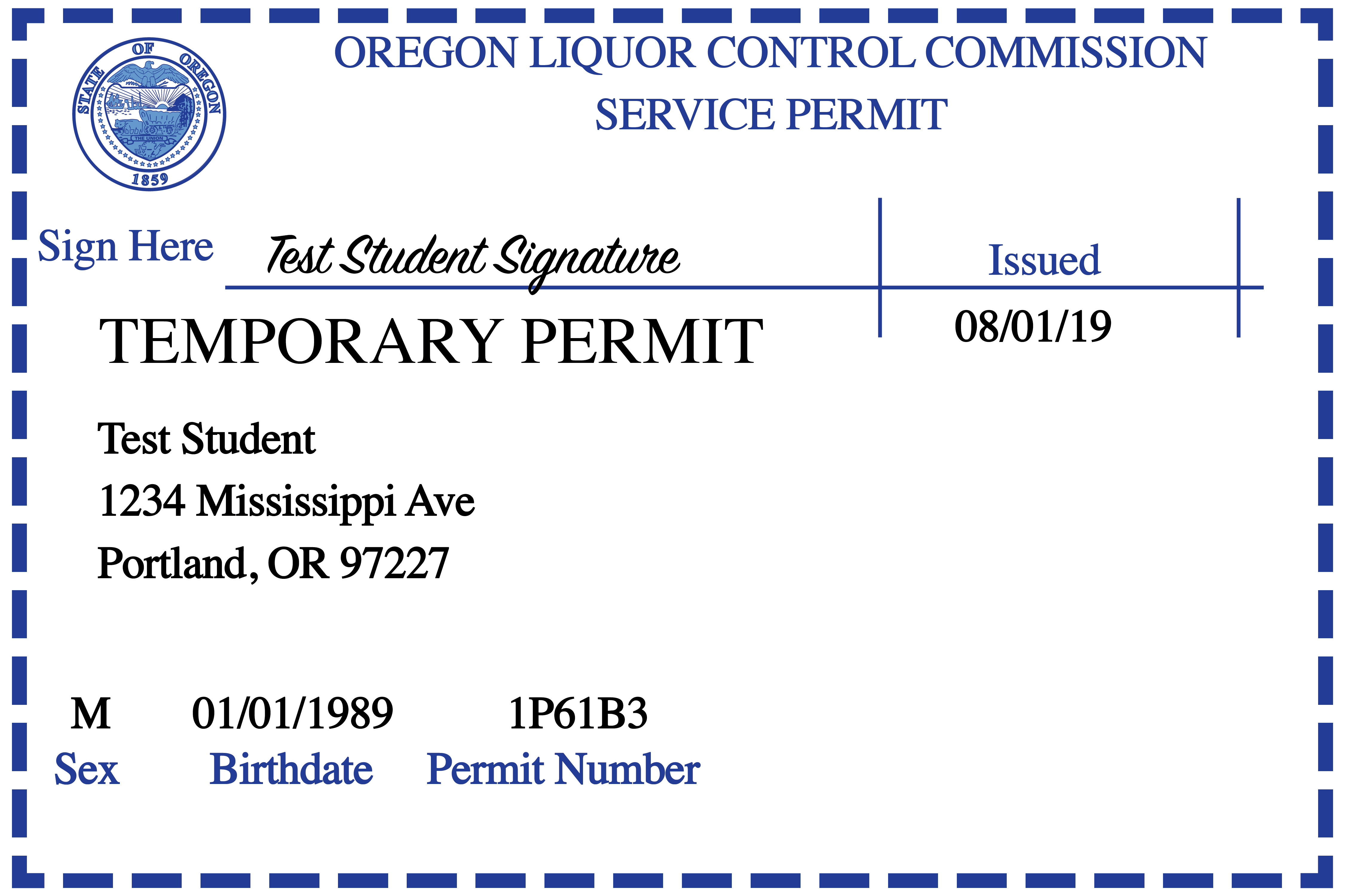 Step #3: Print your permit.
The final step is to print your permit.  After you pass the test, you will have to wait about 14 days before you can go back to the OLCC's online portal and print off a copy of your service permit.  The OLCC will send you an email letting you know when your permit is ready.
In five years, your permit will expire and you will be required to retake an alcohol server education course.  When that time comes, we hope you will visit us again!
Sample "Five Year" OLCC Permit: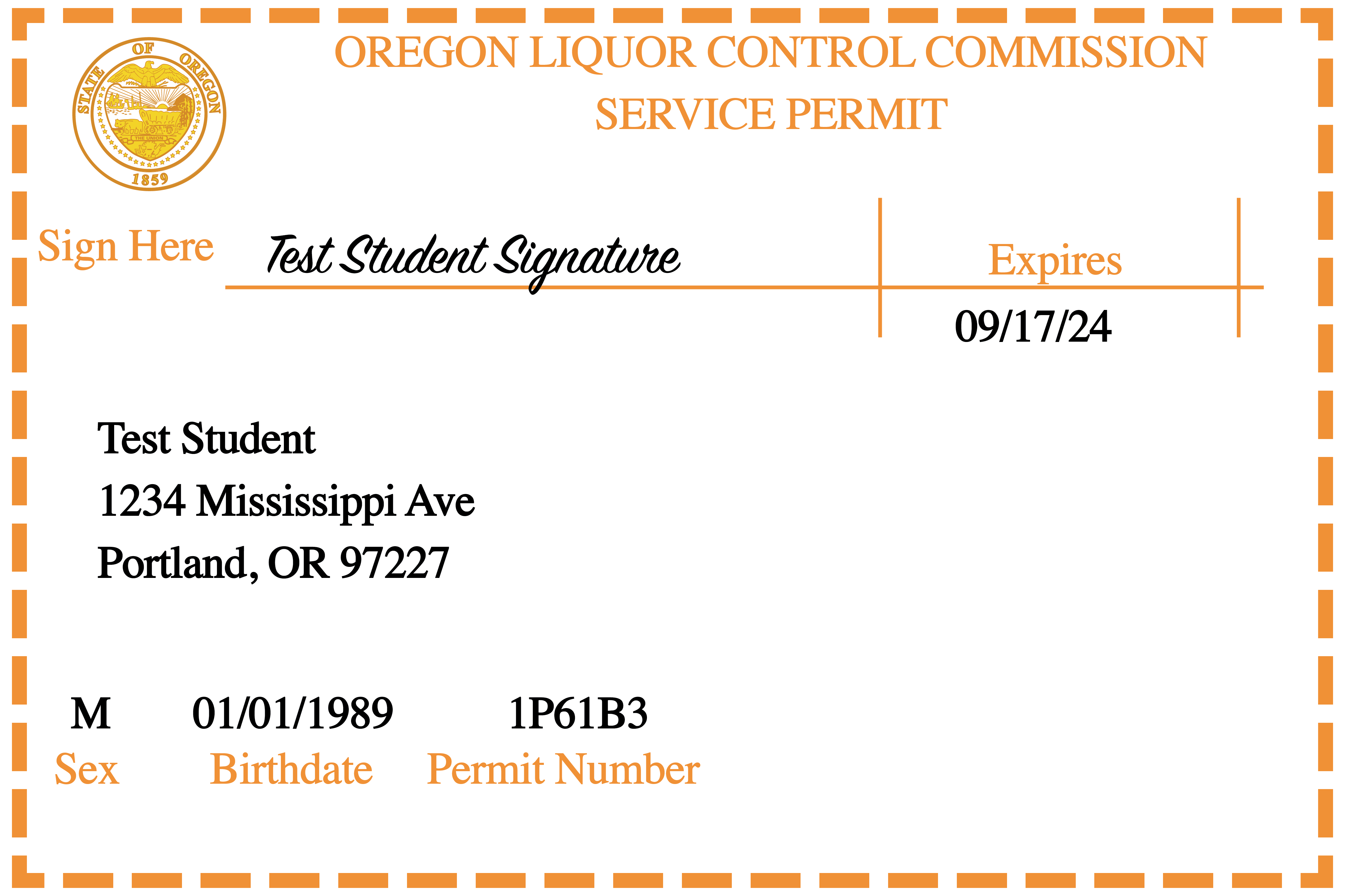 Thanks for checking out this article!  If you found it helpful, feel free to share it or leave us a comment.
Below are links to some of our other Alcohol Server Education related news posts. Check them out and be sure to let us know if there is a topic you are interested in learning more about. We will try and cover it in our next news update!
 Share this article on Facebook
 Share this article via email
Sarah Travis
Co-Founder and Bon Vivant
Craft Serving, LLC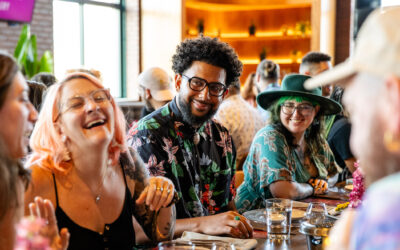 Photo Courtesy of Caitlyn Ridenour for Camp Runamok WHY SHOULD BARTENDERS CONSIDER ATTENDING EVENTS? If you love bartending as much as we do, then you are probably looking for ways to continue growing in your field. Events for bartenders are a great way to stay on top...